Sometimes nothing sets you up for a day better than when a barista draws you a nice little pattern in your cup of coffee. It's sometimes better than the cup itself!
Latte art has become hugely popular over the last few years, with many taking to social media to highlight the fancy patterns brewed into their cup.
But did you know there are ways to create latte art at home too? And it doesn't even matter if you have a bean to cup coffee machine or manual espresso.
Take a look at our complete guide to starting to add a bit of flair to your home made cups of coffee.
Firstly, The Right Kit
Before you can even start making latte art, you need to ensure you have a coffee machine that's capable of doing it.
You generally need a good and reliable machine to make this happen. Some of the more advanced machines on the market are better suited to this with brands such as DeLonghi having machines ideal for this.
The Eletta Plus is our favourite for latte art. It's a bean to cup machine with dozens of settings to get the conditions just right for not only the perfect latte, but ideal for latte art too.
It's around a few hundred to buy, and can be bought from Amazon here, so you need to be a serious coffee drinker for it to be worth your while, but most top machines are in this range and required if you wish to get creative with your coffee.
Latte Art: Step By Step
To make latte art it really is all about the micro foam you're using. Regular milk on coffee simply won't work and you need a good amount of crema and textured steamed milk.
To do this you need to follow these steps…
Step One: Making Foam
Pour enough cold milk into your steam pitcher and ensure it's around 1°C. This will allow you enough time to steam the milk and prevent the risk of scalding.
You then need to turn on the steam and raise the wand relatively slowly in order to create a smooth and velvety texture.
Once it's reached around 37°C, you can then start to prepare further. In order to get the right texture you need to spin the milk anti clockwise with the want towards the bottom of the pitcher. Continue this until the temperature reaches around 65°C.
Remove the wand, allowing the milk to settle and then swirl it quickly to remove all the bubbles and continue that texturisation.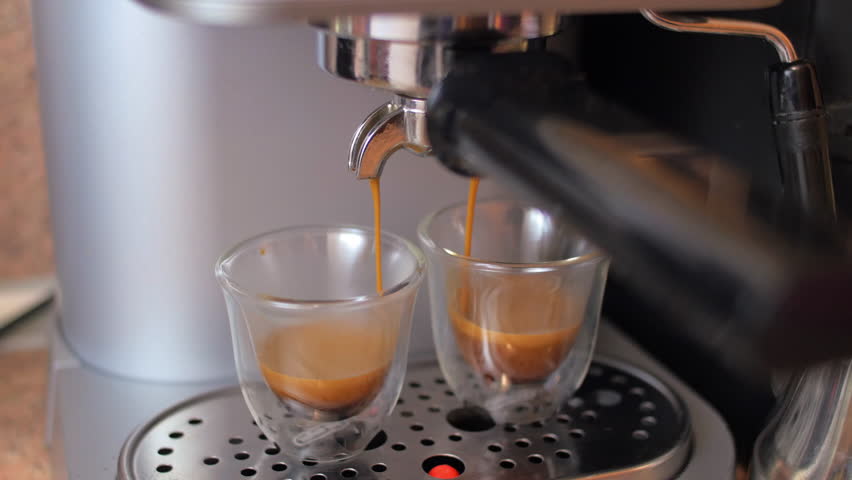 Step Two: Making The Espresso
As soon as your foam is ready you should start making your espresso shots. This will take around 20-25 seconds. Once done it's time to pour into your cup or glass.
Step Three: Adding the Milk & Creating Art
Your shots shouldn't rest more than 10 seconds on its own in your cup, and milk should be added in almost immediately.
You can then start to create your art. You should pour your milk from high to low. Once it is nearly half full you should then start pouring towards the back of your cup, which is when you can begin to make patterns.
The art comes from gently shaking or adjusting your wrist and all shapes need to be delicately poured.
Ultimately though it's all about getting the milk right in the first instance. Nail that and the cup is your oyster.