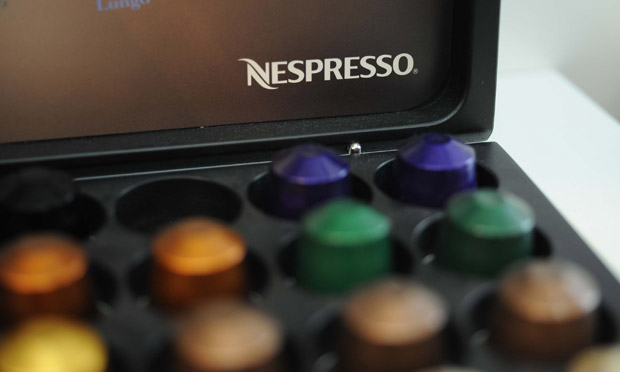 With so many brands and different varieties of coffee machine on the market, knowing which coffee machine you should buy can be difficult.
Here at Coffee Machine Reviews we realise it can be hard to find the right machine for you by researching the most popular brands on the market, we've hopefully made your decision a little easier.
Bosch
Bosch have been in the market for some time now but many people haven't realised. The brand produce a range machines for the coffee capsule company Tassimo and offer a selection of designs and styles centred on the capsule style.
Bosch entered the market with machines of their own design taking advantage of the Bean-to-Cup style. In typical fashion, the machines designed and built by Bosch are incredibly cost effective and they are very reliable. As a brand best known for producing power tools and white goods, Bosch delved into the market for smaller electricals with a great reputation for reliability and customer support.
The company produce both commercial and domestic machines ranging from a hefty £3,000 down to a budget range starting from around £35. A mid-range Bosch machine will set you back a little over £100 but, with the company's excellent customer service and warranty options in mind, it's well worth the expense.
Though, the options for capsule and Bean-to-Cup variants are somewhat restricted as they are a brand that favour the automatic style over manual. They do produce a small range of Filter machines but they are very low cost and don't appear to be built to last – it isn't worth investing in one of these machines unless you intend to use it very sparingly.
Bosch coffee machines have received very favourable reviews, for the most part, by those who have purchased them – usually achieving between four and five stars. Visit our reviews page for our take on Bosch's offerings.
---

Bialetti
A name more commonly associated with stylish kettles, Bialetti have developed a vast range of Capsule machines and a smaller range of Bean-to-Cup models. Sadly, the brand appears to be mostly concerned with the appearance of their products over their functionality, this may meet the criteria for some, but certainly not all.
It is also unclear as to which brand of Capsules can be used in Bialetti's machines. Their advertising is emblazoned with their own brand and gives no indication of whether they have produced the pods. We can confirm that they do make their own pods, and they are mostly available to purchase online unless you have access to a premium supermarket or department store – both restrictive and expensive.
The Bialetti message appears to be style over substance but the reviews are favourable and most of the products net four stars. At £270, this is pleasingly low for such a fantastically designed product, however, there's a catch. The pods are very expensive with 160 capsules coming in at roughly £40 on eBay where the best prices are guaranteed.
Depending on your desires, Bialetti with either be perfect or useless for you. If you're seeking a stylish design that you'll use sparingly then you won't go far wrong but for daily use, it may be sensible to look elsewhere.
---

Russell Hobbs
A very well-known kitchen brand; Russell Hobbs and affordable kitchen appliances go hand-in-hand and they boast one of the best performing ranges in Bean-to-Cup and Filter coffee machines of any brand. Having such an impressive reputation can weigh heavily on a manufacturer but years of experience means Russell Hobbs live up to expectations.
Whilst they may not offer a Capsule system, it is clear their belief is that the other systems aren't broken and therefore needn't be fixed. The Bean-to-Cup systems offered by Russell Hobbs are compact and efficient, though  they are low on numbers – there's one overall design with additional features offered meaning the cost increases.
Instead, Russell Hobbs focus mainly on the Filter coffee design and the refining process. Granted, the process can't be sped up too much as Filter coffee relies on a long infusion to produce its rich taste but Russell Hobbs have invested a lot of time and effort to ensure the end product is of the highest quality.
The most impressive feature of the Russell Hobb's premium range of Filter coffee machines is the addition of a grinder built-in to the device. This not only increases the quality of coffee but also reduces the amount of effort required to actually use the machine. Though this does mean there will be an additional cost of around £240 – a steep climb considering a mid-range Russell Hobbs machine is just £90.
A few of the more budget options do have the grinder but the system isn't nearly as refined. If anything, it looks as though the grinder was an afterthought and doesn't appear to be built to last – cheap plastic grinding wheels won't be effective for too long.
Russell Hobbs produce products that are usually incredible value for money but coffee machines need to be durable and easy to maintain and this calls for a much greater spend – enough to put many people off.
---
DeLonghi
Another familiar name in kitchen appliances, DeLonghi really push the boundaries as far as their pricing goes. Their top end products exceed £1,400 and as these are domestic machines rather than commercial, it raises many questions as to why they are so expensive. The most expensive machine combines styles with the option for Filter, Espresso and Bean-to-Cup offered in just one product.
Even DeLonghi's mid-range products sit at around £230, a little too much when you consider the price of the comparative Bosch or Russell Hobbs product. Their Capsule range does make use of the less costly Nespresso range which is a perk after the initial purchase but their entry level machine is still a hefty £119.
As well as off-putting price tag, DeLonghi's products are somewhat unattractive. They're quite clunky and some are pretty sizey and require a large space meaning finding a place for them in your kitchen may be a struggle. The Capsule machines have been designed in partnership with Nescafe so are a little more stylish but still rather large which is offputting.
Entering a congested market with such expensive flagship products was a bold move by DeLonghi, especially when many of their other products are very cost effective. As far as their coffee machines go, they're aiming to be a premium brand but don't carry the reputation to back up their claim.
---
Krups
The German kitchen appliance manufacturers have produced some eye-catching designs and blend Espresso and Bean-to-Cup styles together to form some very functional machines. Efficient design combined with brilliant suitability has given Krups a very secure place in the market but it isn't all good news.
A mid-range Bean-to-Cup model will set customers back around £330, that said, it is worth spending the extra money. The after care is exceptional with a two year long warranty offered on all their products, plus the promise that if any of their machines develop a fault outside of their warranty, they are repairable by Krups for a nominal fee.
Krups also have ties with Nescafe to produce Nespresso machines and these are very affordable with most of the range available at around £100. When compared to other Nespresso brands this is an incredible price to access the high quality coffee Nescafe offer and what's more, the pods aren't too expensive either which is an added bonus.
The German brand even produce entry level Filter coffee machines for less than £50 and they are still covered by the two year guarantee. An amazing price for such a well manufactured item, particularly with this level of warranty. Krups have made big steps in the market and will no doubt soon dominate it if they continue with their outstanding range of products.
---
Morphy Richards
Despite not offering the widest range of products, Morphy Richards do offer some very impressive coffee machines at very low prices. The British manufacturer's top end machine is an automated Espresso maker that costs £115 – and that's their most expensive item!
Granted, there is more of a focus on Filter coffee machines as they are less complex to design and operate but with three reliable, attractive Espresso machines in their range it's hard to see why you would use another brand. That said, they don't produce a Capsule machine at present which isn't good news for those who prefer the tastes from around the world or the convenience, though it is this straightforward approach to the Coffee Machine that is most refreshing.
There's an air of 'no nonsense' about the Morphy Richards brand, ideal for those who simply want a Coffee Machine that makes coffee, pure and simple! It may not be the best brand for those seeking an outlandish design with a steam arm or various other adornments – Bialetti or DeLonghi are more the brands for you should this be your desire.
Morphy Richards also offer an impressive two year guarantee but it isn't as flexible or as straight forward as others. The initial receipt is essential to the guarantee but you must also register the product online once purchased. In addition to this, is the product is to be replaced within the initial guarantee, the warranty of the newly issued product refers to the original purchase and not the replacement date.
Warranty aside, Morphy Richards are a great brand with a rich history of manufacturing kitchen appliances. They are a name you can trust and offer some of the best prices on the market for truly excellent products.
---
Our advice is impartial and will always remain free thanks to our in house team of experts and researchers.